PLENUM

 

FANS AND PLUG FANS
Sometimes also referred to as Plug Fans, these fans cover a wide range of applications from recirculation of high temperature gasses inside industrial ovens to laminar flow clean rooms and air handling units. (AHU) for HVAC installations. They can be supplied as belt or direct driven using standard AC motors, or direct driven by high efficiency EC motors.
EC motors have integrated control electronics which replace an external variable speed drive.
The embedded electronics also have the following protections:
Over-voltage
Under-voltage
Over-temperature
Over-current
Phase loss detection
Communication failures
Advantages of Plug Fans
Space saving compact design
Easy to remove for maintenance (no volute, therefore no ducting to remove)
Versatile
Can be installed in multiples (fan wall)
Cost saving
PLEASE NOTE
Due to our continued efforts to improve product design and performance, CFW reserves the right to alter any product details specified here without notice.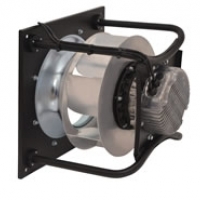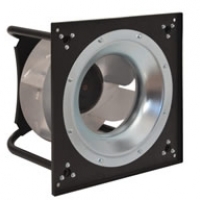 CFW Cape Town
3 Parin Road, Parow Industria,
7493, Western Cape, South Africa
Coordinates:
Latitude: -26.103462
Longitude: 28.173319
CFW Johannesburg
4 Chilworth Road, Founders View North, Modderfontein, Edenvale, 1645, Gauteng
Coordinates:
Latitude: -33.928757
Longitude: 18.608718
Phone
+27 (0)11 452 5830 / 5146
Direct Numbers
Port Elizabeth Sales: +27 (0)83 301 6357
Port Elizabeth Servicing: +27 (0)83 301 6357/ +27 (0)81 892 4582
Gauteng / Kwa Zulu Natal: +27 (0)83 501 6535
Large / Heavy Duty Fans: +27 (0)83 778 7555
Customer Queries: +27 (0)83 301 6357