Aeration of Fluids
CFW Fans provides the blowers for aeration applications in wastewater treatment and aquaculture. We supply lateral channel blowers (sometimes called side channel blowers or ring blowers) for providing oil-free air for higher-pressure applications.
These fans are used for abalone farms, fish farms and wastewater treatment ponds. CFW's side-channel blowers are quiet, compact and can develop pressures of up to 750 mbar. CFW offers spare parts and repairs on all blowers.
About Fluid Aeration Applications
In the area of aeration, CFW's blowers are used primarily for aquaculture. Maintaining water quality is one of the most important elements of this sector, and ensuring that the oxygen content of the water is high enough is a key factor. Low oxygenation reduces feed conversion, leading to lower growth and increases in mortality.
By maximizing the contact area and time between the water and air, aeration equipment ensures that more oxygen is transferred to the water than would ordinarily be the case. A variety of mechanisms are used for this purpose. For example, aspirator aerators inject bubbles into the water.
A poor choice of blower or problems with the diffuser can result in high energy costs, increased maintenance or low dissolved oxygen. In some cases there are trade-offs. For example, coarse bubble diffusers can require more blower power to operate, while fine bubble diffusers may be more prone to fouling.
Reliability and energy efficiency are essential considerations for the design of an aeration system. The focus on energy efficiency has meant that blowers are often preferred to compressors. Lateral channel blowers can generate airflows at a higher pressure than most other fans and blowers and are thus often employed.
CFW's blowers offer pulse-free and oil-free air and a low capital cost. Lateral channel blowers can be replaced every three years at the price it would take to maintain a compressor of equivalent size.
Air Knives
CFW Fans manufactures blowers as well as knives and related accessories.
ABOUT AIRKNIVES
Industrial Air Knives provide an efficient, cost effective and compact solution to many cleaning, liquid film management and drying applications. A high energy stream of air does the work, hence there is no mechanical contact with the process.
The blower delivers air to one or more plenum chambers through ducts. The air exits through a slot in the plenum which is designed to direct the air into a high-speed jet. Anything in the path of the air gets blasted, so that it is cleaned, dried or otherwise altered. Usually a belt conveyor is used to transport products that are processed in this way, and air knives are also used to clean the conveying mechanisms themselves.
For fast and effective drying or cleaning, heated air can be used when a product contains absorbed moisture or has a complex shape. Some heat is naturally produced by high-pressure air movers. Products that cannot be adequately dried with an air knife may require a drying oven.
Benefits
Air knives are highly efficient for removing contaminants from surfaces and, depending on the product to be dried, often use less power than dryers that apply heating. The lack of mechanical contact with the product makes them easier and less costly to maintain than scrapers, and their high rate of operation and rapid start-up can make production faster and more consistent.
Why Use Blowers?
Air knives may be powered either by compressors or by blowers. The application and factory environment need to be carefully considered to select an air knife and the choice of air mover. Factors to be considered include:
The properties of any moisture or solids to be cleaned off from the product
The product's shape and surface texture
Production throughput and the conveying system
Compressor-driven units use air that is initially produced at a higher pressure and delivered to an air receiver. This air pressure is again reduced at delivery to the air knife system. As a result, the energy required to develop the differential pressure is lost.
On the contrary, blower-powered systems generate air at the required pressure. This means that power consumption is lower for blower-driven air knives, given a similar application.
The maintenance costs of compressors, as well as their size and high noise levels, mean that there are often hidden penalties to adopting this solution. Blowers can often be located closer to the plenum, since they are relatively compact. This makes for lower pressure drops and thus greater efficiency. The need to use separators or refrigerant dehumidifiers with compressed air, and fluctuating performance due to multiple demands made on the compressor in a factory, can also shift the balance in favour of blowers. The air supplied by lateral channel blowers is oil free, pulse free and requires no additional filtering other than the filter at the blower inlet.
The following CFW blower types are commonly used for air knife systems: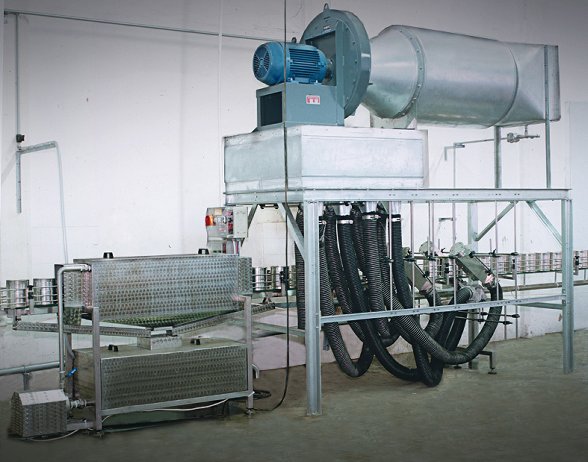 Cooling Fans and Systems
CFW Fans manufactures many types of fans and blowers suitable for air supply or extraction in industrial process cooling systems. Our fans are reliable and can deal with the demands of systems that need to operate at various temperatures.
Economical & Effective Cooling Solutions
Reduces heat stress
Increases staff productivity
Creates a healthy work environment
Creates a pleasant outdoor environment
Low operating costs
Attractive design
Features
Reinforced and balanced steel blades
Oscillating or fixed head positioning
Three speed settings
Robust industrial construction
Applications
Factories & workshops
Restaurants, bars & clubs
Sporting & recreational areas
Queues, walkways or seating areas
Pools, patios & barbeques
Livestock & farming enterprises
Greenhouses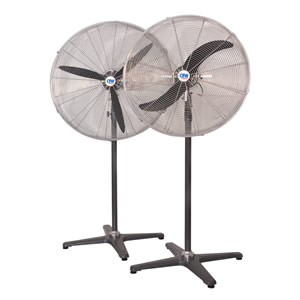 Please visit www.fanshop.co.za to puchase online or download our brochure for more information.
CFW also supplies evaporative cooling solutions, incuding two models of evaporative coolers, the commercial Easycool™ cooler and the industrial Powerkool™ cooler. We can also supply Wetwalls and custom designed Fan & Pad systems. For more information, see Evaporative Cooling.
Drying Process
CFW can supply fans for drying systems from simple batch dryers to large drying rooms stacked with product that use bidirectional fans for slow drying or curing processes such as tea withering. Very fast continuous processes are used for drying paper. Whatever the drying application, CFW Fans can deliver the air movement equipment necessary to regulate temperature and humidity in the drying space.
Industrial and commercial manufacturing and processing makes use of a wide variety of drying and curing equipment. Much of this equipment makes use of air which may be heated, as in convection drying ovens. Fan sizing and selection depends on the volume of the drying space and the temperature gradient requirements.
Drying ovens are equipped with plug fans for recirculating air and usually also have exhaust fans. Plug fans are needed to provide reliable airflow, and hence even temperatures without cold spots, throughout the drying zone. This prevents drying defects such as case hardening and deformation. A single oven plug fan may be used for smaller batch dryers, while continuous drying systems may require multiple fans.
The exhaust fans are used to remove the moist air to prevent re-condensation and slow drying rates, as well as VOCs. The exhausted gases may be released into the atmosphere or moved to a scrubber.
Applications include:
wood seasoning and toasting in processing lumber
curing of paints and electronic components
herb, fruit and vegetable drying
tea withering using bidirectional fans
Fans for drying applications may be required to handle air containing corrosive gases, dusts and moisture. In these cases, CFW can provide custom solutions if necessary.
The products we supply for drying and curing include: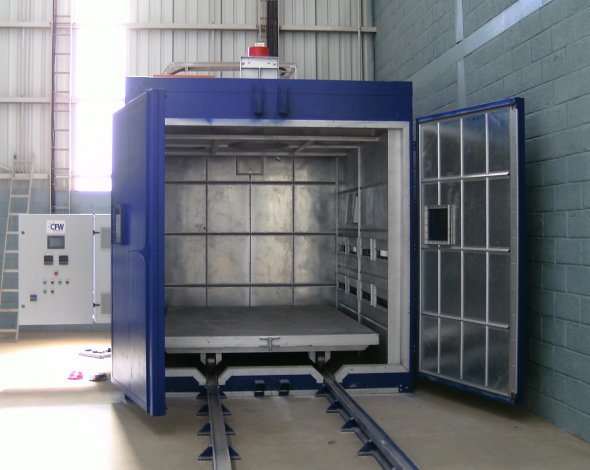 Environment

 

Separation – AFIM® Industrial Air Curtains

The CFW group is the proud supplier of AFIM® Air Doors. The Air Door technology ensures much more effective air separation than conventional air curtains. A conventional air curtain works with huge amounts of air, to which a lot of energy-guzzling heat is added. The AFIM® Air Door, however, requires only a minimal amount of air, which, moreover, does not need to be conditioned. Thanks to higher air pressure, the Air Door cuts through the air far more effectively than traditional air curtains.
Typical benefits for freezer applications:
Ice-free passage: you will not be bothered by icing around the passage; slippery floors are therefore definitively a thing of the past. Defrosting evaporators: blocking the moisture problem at the freezers results in less defrosting actions of evaporators.
The operation of the AFIM® Air Door on the other hand, works with only a minimal amount of air, which, moreover, does not need to be conditioned. Due to the higher air-pressure, the Air Door cuts through far more effectively than traditional air-curtains, and not a single whiff of air passes the barrier.
The AFIM® Air Door's wide range of applications include:
Cold rooms
Warehouses
Production areas
Conditioned rooms
Fresh departments
Dairy departments
Loading bays
Spray painting rooms
1: Principal of AFIM® Air Doors (all applications)
2: Principal of IGLO® Technology (typically freezer applications)
3: Principal of Environment Separation (all applications)
Positive

 

Pressure Ventilators for Firefighting

Used by firefighters to clear smoke from burning buildings. The CFW PPV440 combines the reliability and expertise of CFW's 50 years of design and manufacturing experience with the proven track record of the 5.5 HP Honda GX 160 petrol engine, providing an essential tool for firefighting operations.

Features:
Superior and stable airflow characteristics
Compact design with fold-out towing handle and frame tilt mechanism
Hard wearing 150 mm rubber wheels
Smooth reliable operation
Lightweight ergonomic design for fast deployment
Carrier frame protects the equipment at the fire scene
Oil alert protection system guards against damage from low oil production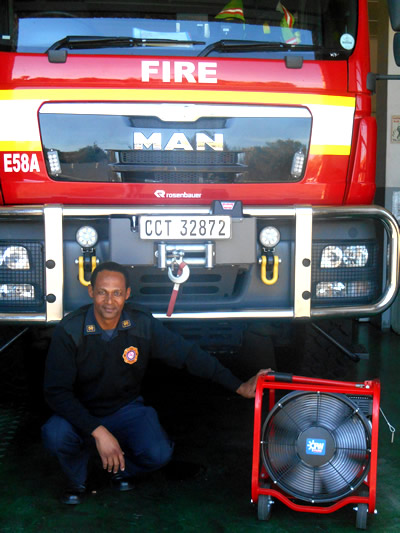 Fume and Dust Control
CFW Fans manufactures fans for fume and dust control applications, including those in which contaminants are required to pass through the fan impeller. Custom solutions can be engineered for the handling of abrasive dusts, corrosive fumes or gas streams with high moisture or temperature levels.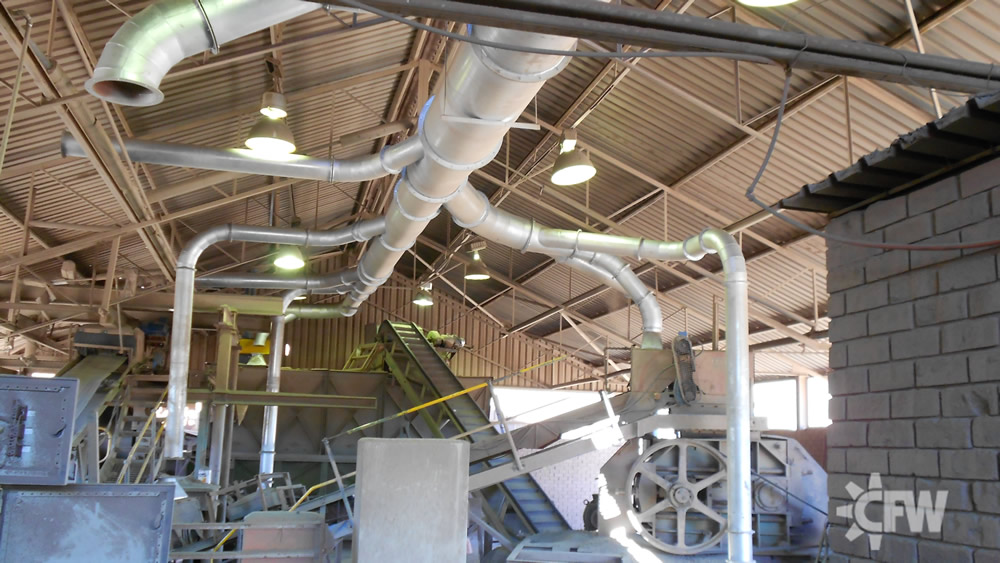 CFW can provide dust extraction/collection solutions for most applications, from smaller mobile units to fixed ducted systems with cyclone separation systems, bag filters and hoppers.
With a proper dust collection system, valuable powders or grains are recovered, eliminating potential product losses. Problems associated with dust and fumes, such as clogging of machinery and hazards to health, are greatly reduced.
CFW can also provide ancillary equipment such as the associated filters.
Custom fans may be required where corrosive, abrasive, sticky or combustible dusts or fumes are involved. Our sales engineers will analyse your requirements to determine what modifications may be needed in such a case. All pressure drops from filtering equipment and other sources must be considered when specifying the fan duty.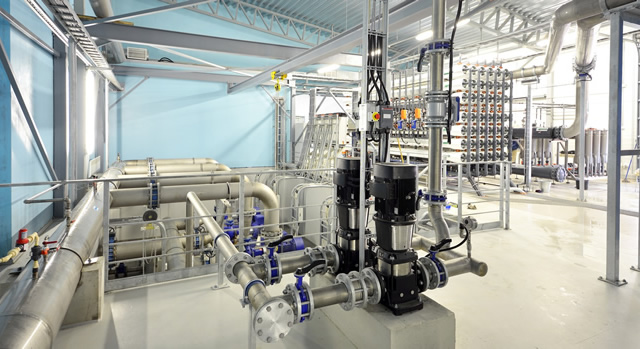 CFW Fans specialises in fans and air systems for industrial heating and boiler applications. We provide air supply solutions that include:
Material Handling
CFW supplies robust material-handling fans and blowers for applications that include sugar, starch, tea and sawdust conveying, paper trim removal and other pneumatic conveying applications. In addition, CFW can provide complete pneumatic conveying solutions with ducting and controls, screw conveyors and mechanical conveyors and elevators.
CFW's engineers are experienced in dealing with dilute-phase pneumatic conveying systems. We can provide custom products that take the properties of the material and the requirements of the production facility into account.
See below for further information on CFW's material handling fans.
Power Generation
CFW Fans provides boiler air systems and evaporative cooling equipment for power plants. General ventilation and dehumidifying equipment can also be supplied.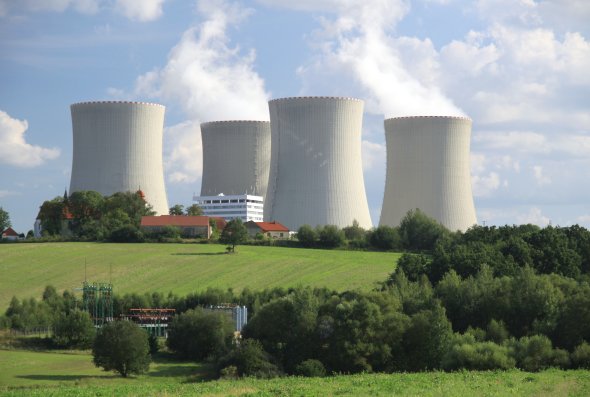 CFW power generation facility fans are designed to provide the correct airflow for combustion and temperature control, reliably and efficiently. Modern power generation facilities often use balanced-draughtboilers where forced-draught fans supply air to the boiler and induced-draught fans exhaust the air, and a slight negative pressure is maintained while the inflow and outflow of air are kept equal.
Maintaining the proper pressure and flow characteristics of the air entering and leaving the boiler prevents contamination with flow ash and optimises boiler efficiency by minimising the amount of cold air entering the boiler. In a common arrangement, a pressure controller might control an FD fan damper using feedback from a pressure transducer to manage airflow. Alternatively, variable-speed fans can be used.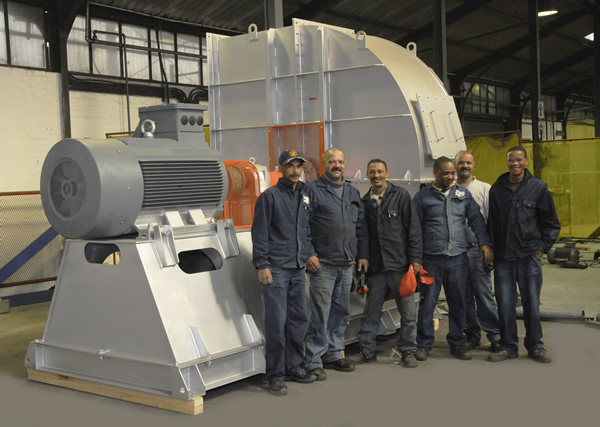 CFW Fans provides high-pressure blowers for creating relatively high positive or negative pressures.
Whilst all fans develop pressure and 'vacuum' in order to move gases, the realm of 'pressure' and 'vacuum' really falls into the category of high pressure blowers.
These include single and multi-stage centrifugal blowers and side channel (regenerative) blowers.
Typical high pressure or 'vacuum' applications include:
Fluid aeration: Aquaculture, wastewater treatment, water sterilisation etc.
Fluid agitation: Compost tea, chemical mixing, plating tanks, spa baths etc.
Pneumatic conveying systems
Air knife systems
Fluidised beds
Automated bottle filling systems
Soil remediation
Vacuum tables
Medical suction systems
Product conveying: Plastics manufacture, pneumatic capsule etc.
Vacuum lifting systems
Combustion Air
CFW stocks a wide range of imported side channel blowers and manufactures high pressure centrifugal blowers at our Cape Town works.
Trim Removal
CFW Fans provides trim removal fans and ancillary equipment for pneumatically conveying various types of trim from manufacturing processes, including book binding, label manufacture and application, carboard box production, roll winding and paper finishing to name but a few.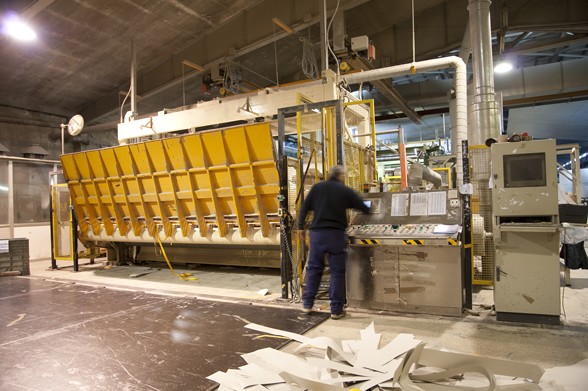 CFW can offer custom trim collection solutions and conveying equipment. Standard radial-bladed fans as well as impellers modified to chop up trim pieces are available.
Dust control solutions are also available.
Ventilation
CFW provides ventilation solutions for applications ranging from domestic ventilation to barns, warehouses and other large industrial and agricultural buildings. CFW fans are also used in specialised applications with high airflow requirements such as cleanrooms.
Ventilation systems help to ensure that health and safety standards are met by providing sufficient airflows while keeping costs down. Apart from fans, we can also provide air distribution and diffusion equipment, accessories and spares. CFW can also provide equipment for more demanding ventilation applications required by production processes.
Many kinds of existing installations can be refitted or repaired, including marine ventilation systems. CFW does not design or manufacture refrigeration equipment, elements or compressors, but such equipment can be supplied for turnkey projects if required.
Our engineers have extensive experience in ventilation system design and air systems energy optimisation, for which we offer consulting. Consequently, our systems are designed for optimal long-term performance and efficiency.
CFW Cape Town
3 Parin Road, Parow Industria,
7493, Western Cape, South Africa
Coordinates:
Latitude: -26.103462
Longitude: 28.173319
CFW Johannesburg
4 Chilworth Road, Founders View North, Modderfontein, Edenvale, 1645, Gauteng
Coordinates:
Latitude: -33.928757
Longitude: 18.608718
Phone
+27 (0)11 452 5830 / 5146
Direct Numbers
Port Elizabeth Sales: +27 (0)83 301 6357
Port Elizabeth Servicing: +27 (0)83 301 6357/ +27 (0)81 892 4582
Gauteng / Kwa Zulu Natal: +27 (0)83 501 6535
Large / Heavy Duty Fans: +27 (0)83 778 7555
Customer Queries: +27 (0)83 301 6357