Application
Portable man coolers are used to supply generous quantities of air to hot working areas, machinery requiring cooling, and drying applications.
Construction
The robust fan and stand are manufactured in steel with good corrosion protection. Wire safety guards are located on both sides of the fan. The fan can be tilted and locked up to 15° upwards or downwards from the horizontal.
Motors
Totally enclosed IP55 motors are fitted as standard to suit single phase 230 V or three phase 400 V power supply. The motor is protected by a direct-on-line starter which includes overload and single phasing protection. Special motors can be fitted on request.
Download our brochure for more information.
PLEASE NOTE
Due to our continued efforts to improve product design and performance, CFW reserves the right to alter any product details specified here without notice.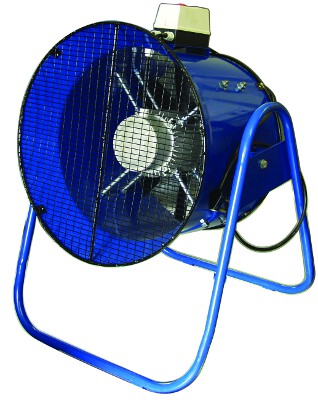 CFW Cape Town
3 Parin Road, Parow Industria,
7493, Western Cape, South Africa
Coordinates:
Latitude: -26.103462
Longitude: 28.173319
CFW Johannesburg
4 Chilworth Road, Founders View North, Modderfontein, Edenvale, 1645, Gauteng
Coordinates:
Latitude: -33.928757
Longitude: 18.608718
Phone
+27 (0)11 452 5830 / 5146
Direct Numbers
Port Elizabeth Sales: +27 (0)83 301 6357
Port Elizabeth Servicing: +27 (0)83 301 6357/ +27 (0)81 892 4582
Gauteng / Kwa Zulu Natal: +27 (0)83 501 6535
Large / Heavy Duty Fans: +27 (0)83 778 7555
Customer Queries: +27 (0)83 301 6357