Industry
CFW Fans serves most industries that require fans or blowers. We concentrate on manufacturing large industrial products. Processes and ventilation systems with demanding requirements can be accommodated with custom fans. We also provide related products and the services and experience necessary to tailor your air system.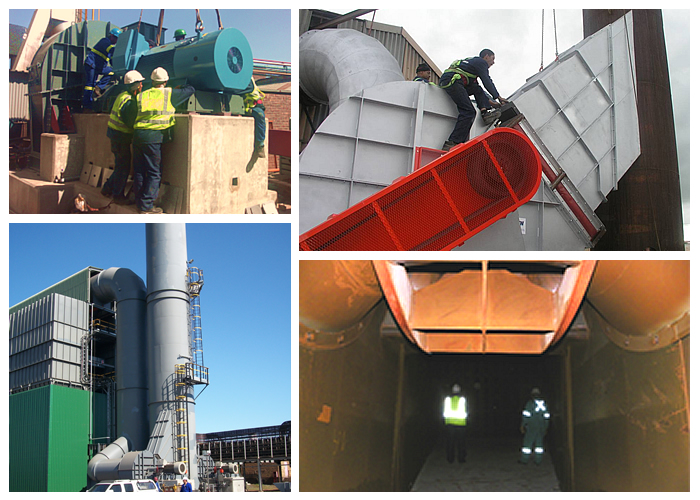 Over 40 years of experience in the design and manufacture of industrial fans have provided CFW with a wealth of knowledge, experience and design skills in the field of industrial fans. Our products are widely used in process industries, general ventilation applications and environmental applications. Solutions provided include fans, blowers and various ancillary equipment such as dampers.
We supply air movement solutions for both clean and contaminated process air and ventilation applications, servicing industries that include:
Power generation:

 

Fans for boiler draught and emissions control.
Mining:

 

Dust collection and ventilation.
Heavy industry (mineral processing, iron production, cement etc.):

 

Fans and blowers for process-critical applications, dust control and exhaust ventilation.
Food processing:

 

Pneumatic conveying, drying, air knife, dust control and ventilation.
Environmental industries:

 

Aeration for wastewater treatment, dust control and fume and smoke extraction applications.
CFW has built up a reputation for excellent service over decades of supplying industrial air technology solutions. We can advise customers on the most suitable construction materials, fan type, sizing and installation parameters, and also modify existing fan designs to meet customer requirements. The company's long involvement in industrial design across different sectors has given us a broad and detailed knowledge of the demands that various industrial environments make on air systems.
We provide many options for each fan type.
See below for further information:
Aquaculture
Since 1984, when the first pioneer began researching the techniques and merits of breeding abalone in the old harbour in Hermanus, on the Cape south coast, CFW has been actively involved in the aquaculture sector.
Initially CFW was asked to manufacture three different types of centrifugal blower which would be used to aerate and agitate the water used in abalone hatcheries and grow-out tanks. The aquaculture sector has experienced exponential growth over the last 30 years and our company has supplied blowers to all of the major abalone enterprises. Equipment includes:
Centrifugal blowers
Side channel (regenerative) blowers
Silencers
Special steel manifolds for underground installation
Related accessories
The equipment, especially the centrifugal blowers, is robust and dependable. CFW's service and repair division is still servicing the original blowers supplied over 20 years ago.
With electricity consumption by pumps and blowers being a major cost input, there has been a drive to optimise energy use on farms. CFW has carried out extensive studies which include assessment and recommendations relating to pipe sizing and layout, and the selection of new high efficiency blowers. On one particular farm the study identified annual savings of over 300 MWh with a payback period of under two years.
CFW's philosophy of on-going service and support is largely responsible for the company's success and standing in the industry. As the aquaculture sector expands into other species, such as tilapia, CFW continues to extend its knowledge, service and equipment to these pioneers.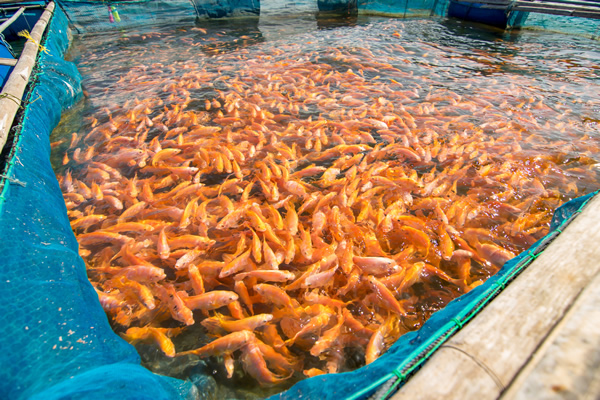 Mining Ventilation
CFW in collaboration with ABC Ventilation has developed a purpose built range of underground mining ventilation fans and products that would be strong enough to withstand the most adverse, corrosive underground conditions. The Toughvent range was designed and developed to answer the need of the mining industry for a hardwearing, locally manufactured product. With a design based on the latest ventilation technology, the Toughvent range offers performance and efficiency with a robust, durable approach.
Toughvent fans have stable performance curves with predictable duty points due to the exact tolerances applied during the manufacturing process. In highly corrosive, abrasive and demanding underground Mining Operation Environments, Toughvent fans are rugged, durable and long wearing enough to meet the challenge, offering you the toughest ventilation solution.
For more information visit www.toughvent.co.za or download our brochure.
ABC Ventilation are worldwide leaders in mine and tunnel ventilation and are the sole distributors of the Toughvent fan range. This range has been designed for use with ABC Flexiline and Hardline ducting for best results. Toughvent fans have stable performance curves with predictable duty points due to the exact tolerances applied during the manufacturing process.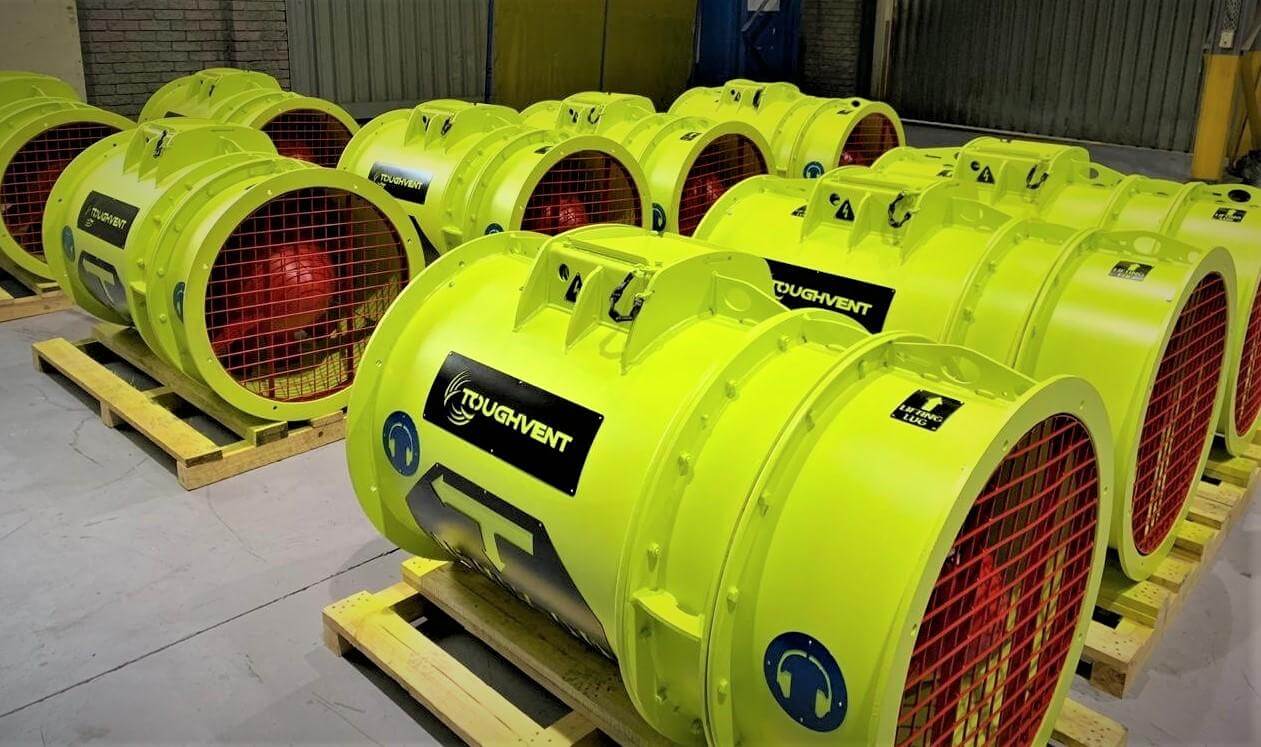 Drying Process
CFW can supply fans for drying systems from simple batch dryers to large drying rooms stacked with product that use bidirectional fans for slow drying or curing processes such as tea withering. Very fast continuous processes are used for drying paper. Whatever the drying application, CFW Fans can deliver the air movement equipment necessary to regulate temperature and humidity in the drying space.
Industrial and commercial manufacturing and processing makes use of a wide variety of drying and curing equipment. Much of this equipment makes use of air which may be heated, as in convection drying ovens. Fan sizing and selection depends on the volume of the drying space and the temperature gradient requirements.
Drying ovens are equipped with plug fans for recirculating air and usually also have exhaust fans. Plug fans are needed to provide reliable airflow, and hence even temperatures without cold spots, throughout the drying zone. This prevents drying defects such as case hardening and deformation. A single oven plug fan may be used for smaller batch dryers, while continuous drying systems may require multiple fans.
The exhaust fans are used to remove the moist air to prevent re-condensation and slow drying rates, as well as VOCs. The exhausted gases may be released into the atmosphere or moved to a scrubber.
Applications include:
wood seasoning and toasting in processing lumber
curing of paints and electronic components
herb, fruit and vegetable drying
tea withering using bidirectional fans
Fans for drying applications may be required to handle air containing corrosive gases, dusts and moisture. In these cases, CFW can provide custom solutions if necessary.
The products we supply for drying and curing include: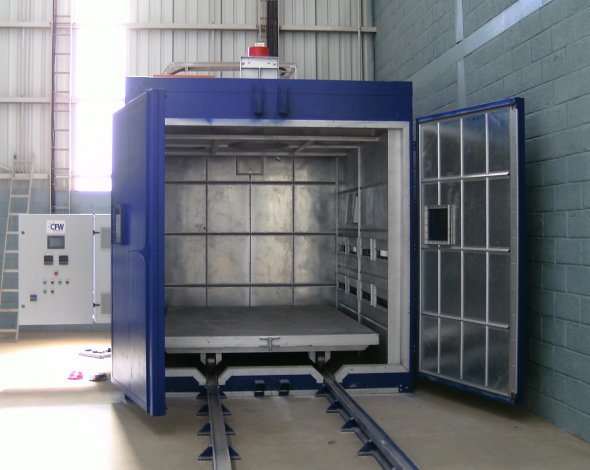 Industrial
With 50 years' experience supplying into a wide spectrum of industrial applications. CFW is able to offer fans suitable for many different applications, including clean air, dirty air, corrosive gasses, high temperature gasses, as well as for abrasive, particular and fibrous matter conveying.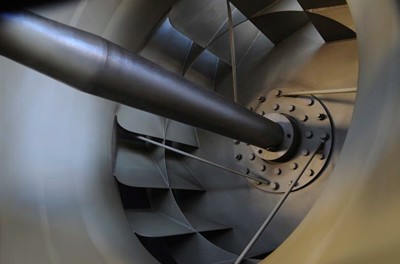 CFW has provided many industries with the equipment necessary to supply large gas and air flows for industrial processes since 1966. The high required airflow rates needed for industrial processing can be supplied with axial fans, while centrifugal fans and blowers are used to develop higher pressures. The industrial applications of our equipment include:
Providing air for combustion.
Exhausting contaminated or hot air.
Ventilation.
Process cooling.
Drying products or coatings.
Aerating liquids or fluidisable solids such as grain.
Moving air to a scrubber / dust collector for air pollution control.
Pneumatic conveying for bulk materials.
The industries making use of our products include the food processing and manufacture sector, electrical equipment production, mining, wood processing and chemical industries. We can provide products that include:
Many accessories and options are available, depending on the fan. These include sound attenuates, mounting feet, inlet cones, flexible connectors, dampers, wire guards, fibreglass weather cowls, and variable-speed drives (VSDs). Abrasion and corrosion-resistant coatings can be applied where necessary.
Agricultural
CFW Fans is experienced in supplying air movement solutions to the agricultural sector. We provide agricultural ventilation for a variety of facilities, ensuring a more comfortable, healthier environment for plants, animals and workers. We can also provide fans for crop aeration and evaporative cooling systems.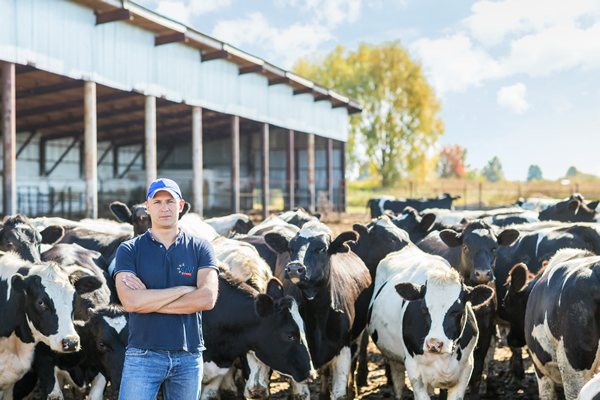 Healthy crops or animals are essential to farming. For cattle farmers, this means limiting heat stress as efficiently as possible. Productivity is sharply reduced in improperly ventilated environments. Dairy cows, for example, are known to produce less milk under heat stress. In the case of greenhouses, humidity control is the main reason for mechanical ventilation. Ventilation is also important for removing harmful gases and dust from animal housing. Even in large open buildings, such as those often used for feedlots, ventilation remains important. We make and install ventilation fans to keep your entire facility properly ventilated, including
Dairy ventilation facilities
Piggeries
Feedlots
Chicken hatcheries
Greenhouses
There is more to agricultural ventilation than simply installing a fan. The location of the unit, ancillaries, the occupancy of the building and many other factors can influence the airflow through the building.
Neglecting to consider these often leads to lower production and unforeseen expense. CFW is an experienced supplier, and our sales engineers offer a range of services so that all the bases are covered in the design of your ventilation. CFW's fans are reliable and covered by a one-year guarantee.
CFW Fans provides the following types of commonly used agricultural fan:
Visit www.evapcool.co.za for more detailed information regarding our agricultural cooling solutions.
Power Generation
CFW Fans provides boiler air systems and evaporative cooling equipment for power plants. General ventilation and dehumidifying equipment can also be supplied.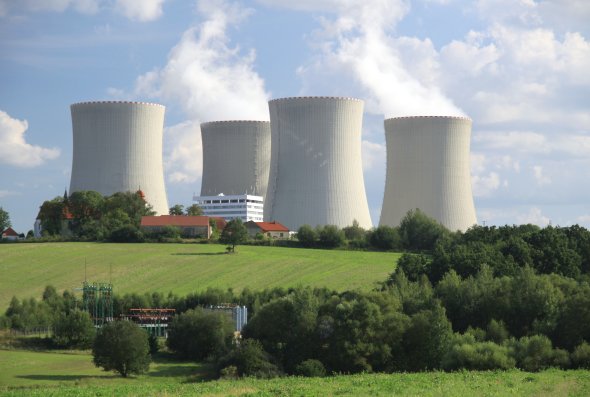 CFW power generation facility fans are designed to provide the correct airflow for combustion and temperature control, reliably and efficiently. Modern power generation facilities often use balanced-draughtboilers where forced-draught fans supply air to the boiler and induced-draught fans exhaust the air, and a slight negative pressure is maintained while the inflow and outflow of air are kept equal.
Maintaining the proper pressure and flow characteristics of the air entering and leaving the boiler prevents contamination with flow ash and optimises boiler efficiency by minimising the amount of cold air entering the boiler. In a common arrangement, a pressure controller might control an FD fan damper using feedback from a pressure transducer to manage airflow. Alternatively, variable-speed fans can be used.
CFW Fans has extensive experience in ventilation equipment design, manufacture and repair. We provide a wide range of standard and bespoke products for HVAC applications in areas including:
Warehouses
Offices and other commecial buildings
Industries ranging from food production to heavy industry
Warehouses
Printing plants
Mines
Industrial booths
Cleanrooms
Industrial kitchens.
We have also done retrofitting for marine ventilation systems.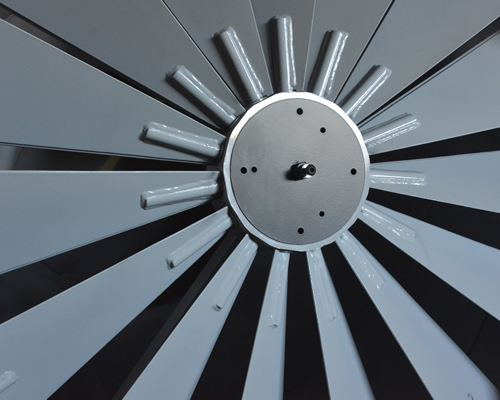 CFW Cape Town
3 Parin Road, Parow Industria,
7493, Western Cape, South Africa
Coordinates:
Latitude: -26.103462
Longitude: 28.173319
CFW Johannesburg
4 Chilworth Road, Founders View North, Modderfontein, Edenvale, 1645, Gauteng
Coordinates:
Latitude: -33.928757
Longitude: 18.608718
Phone
+27 (0)11 452 5830 / 5146
Direct Numbers
Port Elizabeth Sales: +27 (0)83 301 6357
Port Elizabeth Servicing: +27 (0)83 301 6357/ +27 (0)81 892 4582
Gauteng / Kwa Zulu Natal: +27 (0)83 501 6535
Large / Heavy Duty Fans: +27 (0)83 778 7555
Customer Queries: +27 (0)83 301 6357